The Village Teahouse
enter as our guests and leave as our friends
Located in heart of West Point, PA, The Village Teahouse is a unique experience of fine teas and fare.
ENTER AS OUR GUESTS AND LEAVE AS OUR FRIENDS
Enter the world of The Village Teahouse. Join us for a delightful lunch. With a variety of unique tea options and fare, The Village Teahouse is the perfect place to spend your afternoons.
The 120-year-old Victorian home has transformed into a sweet and elegant tearoom. Owner of The Village Teahouse, Margaret Miley Shaffer, has embraced the long history of the house and village and created a tearoom full of character. The restaurant offers the choice of a Victorian dining room or unique themed room, and is able to accommodate parties up to 40 guests. The Village Teahouse is the perfect place to host your upcoming birthday, shower, wedding, anniversary, baptism, and more.
Restaurant is handicap accessible. Large motorized wheelchairs may have to transfer.
PHONE
(215) 699-1800
*Please call for reservations
Please note (as we are a small business), we do require $100 deposit on all parties over 8 guests.
HOURS
Wed-Sat (Tues in December) 9am–3pm
Call for special event hours
LOCATION
1919 West Point Pike PO Box 19
West Point, PA 19486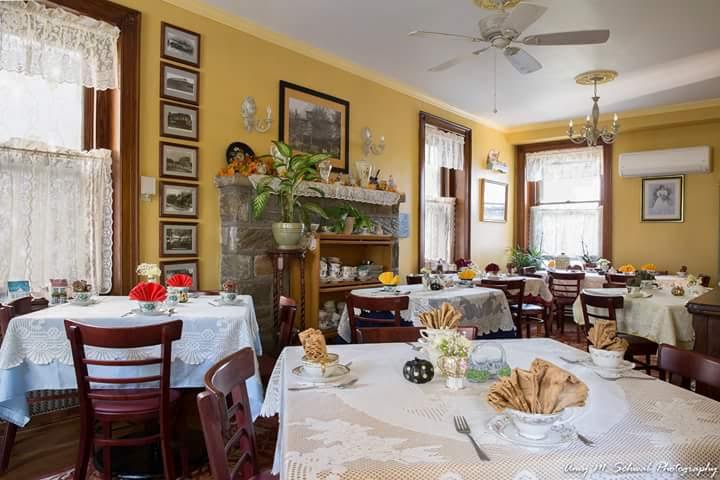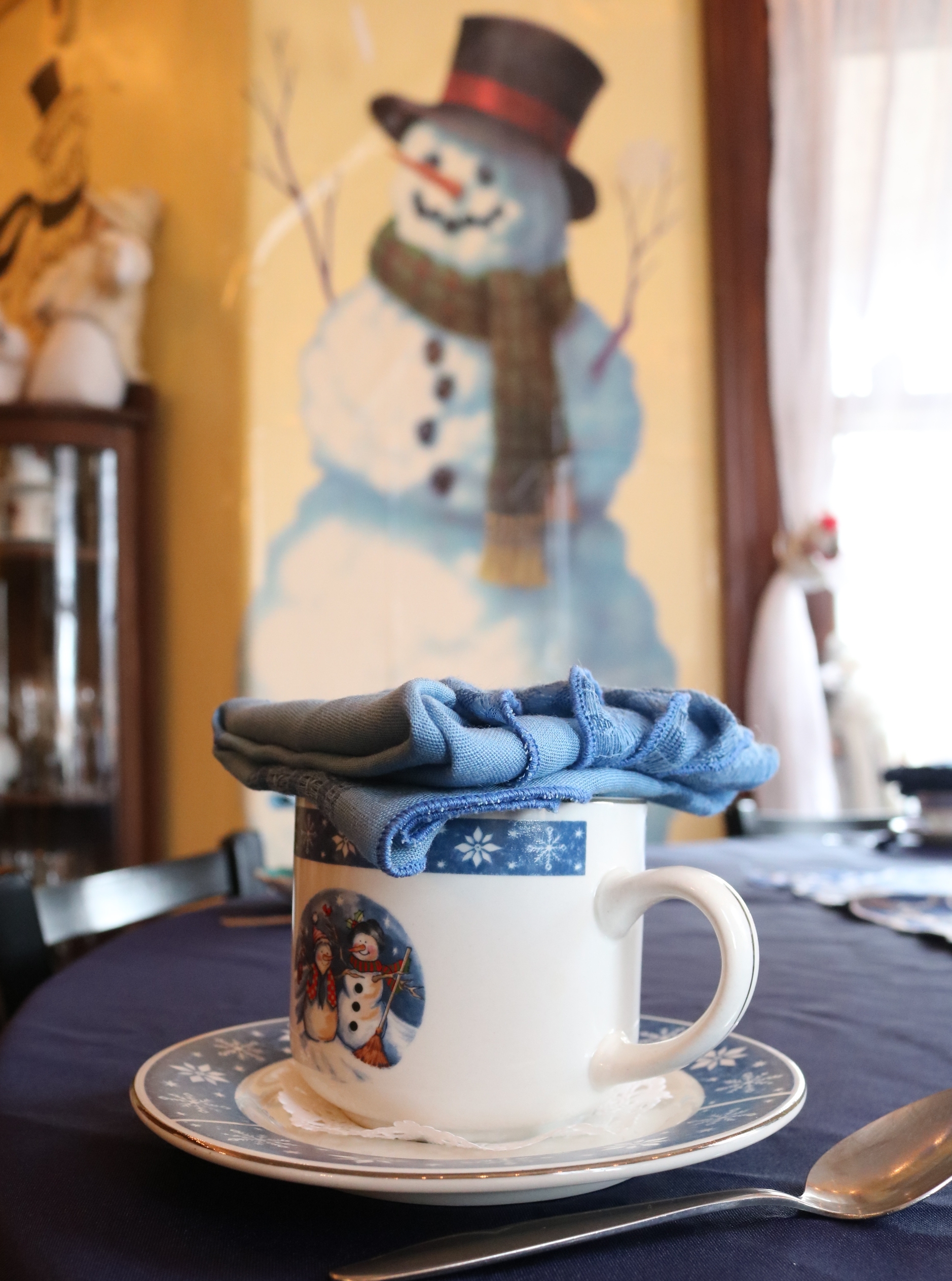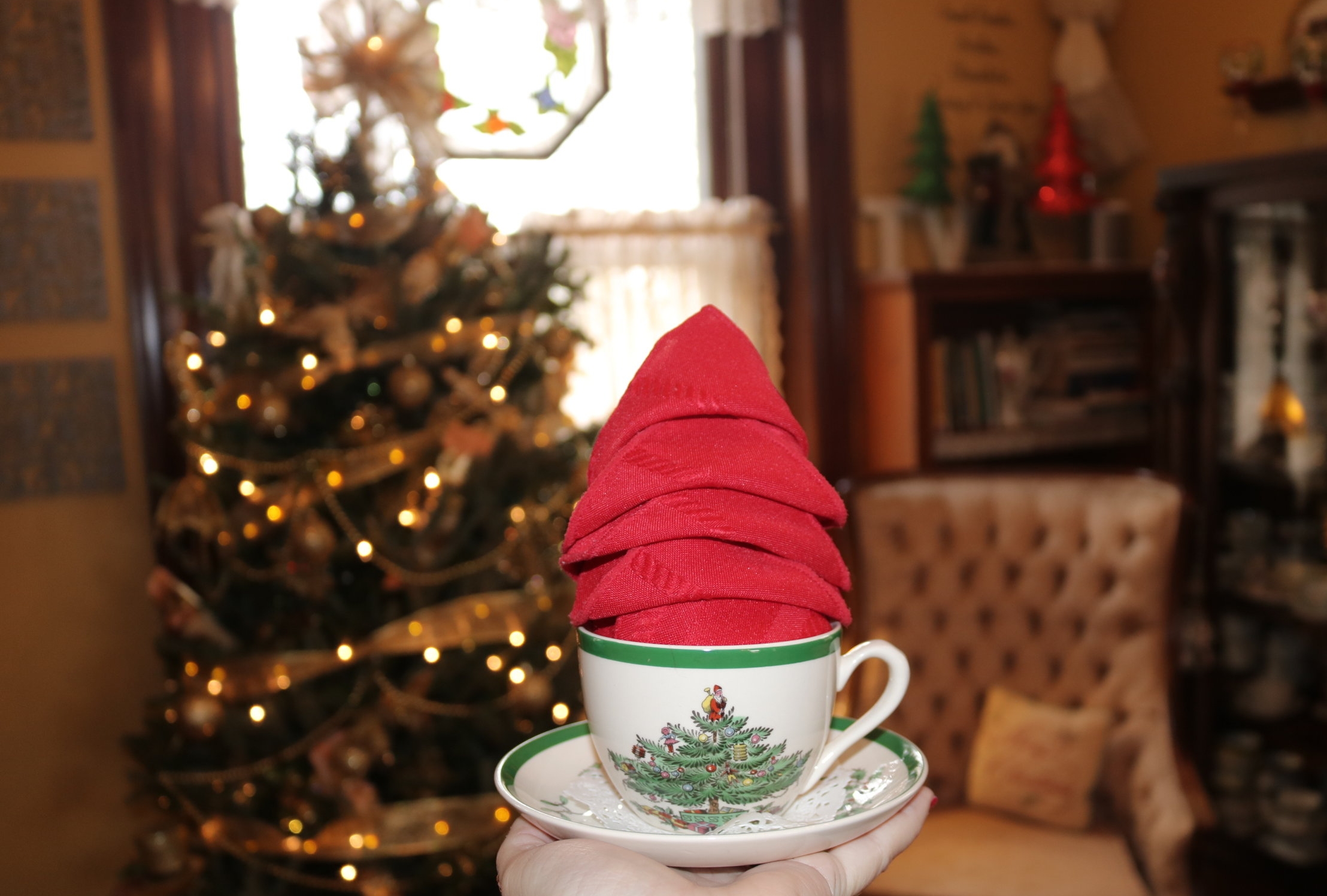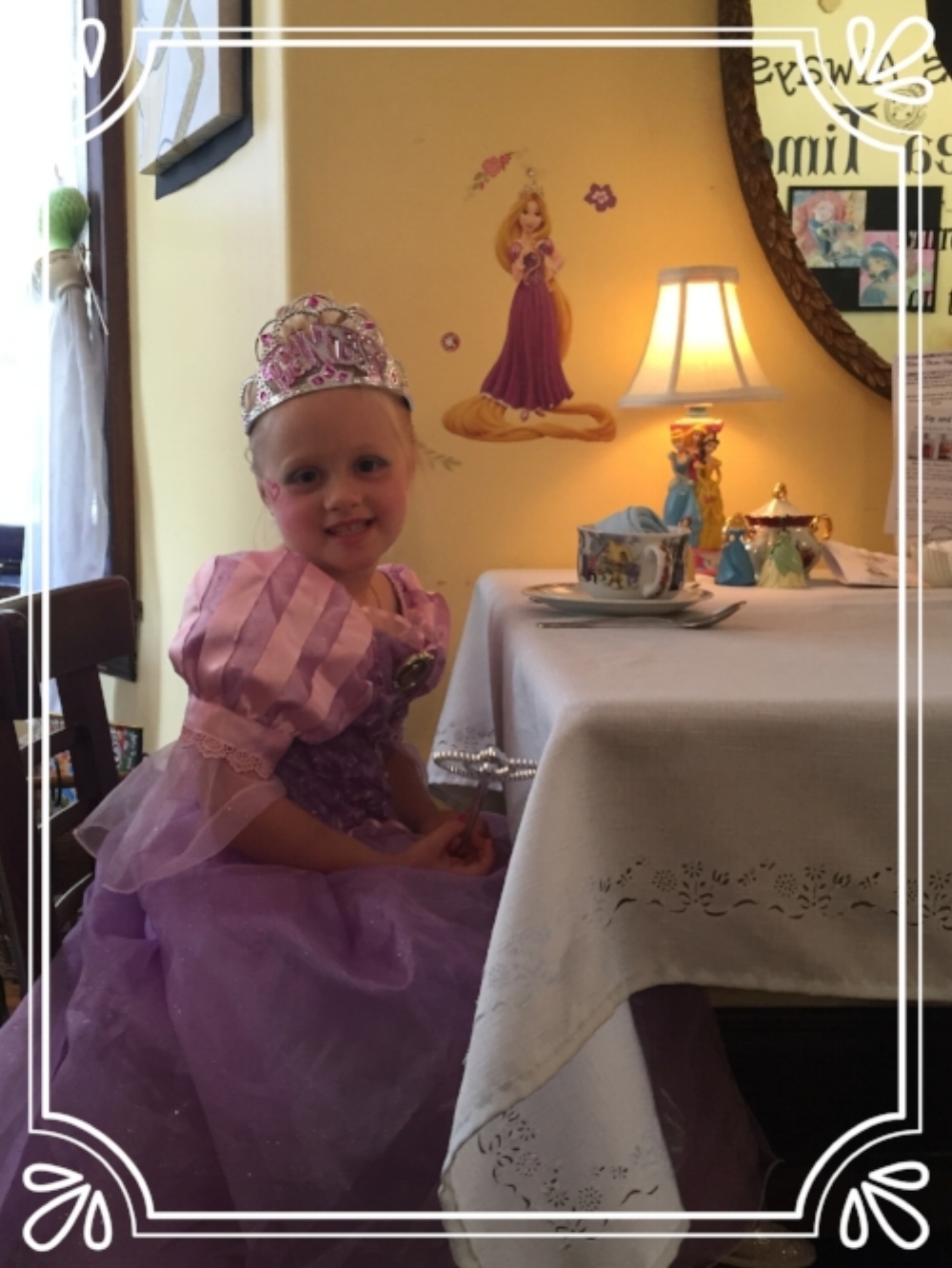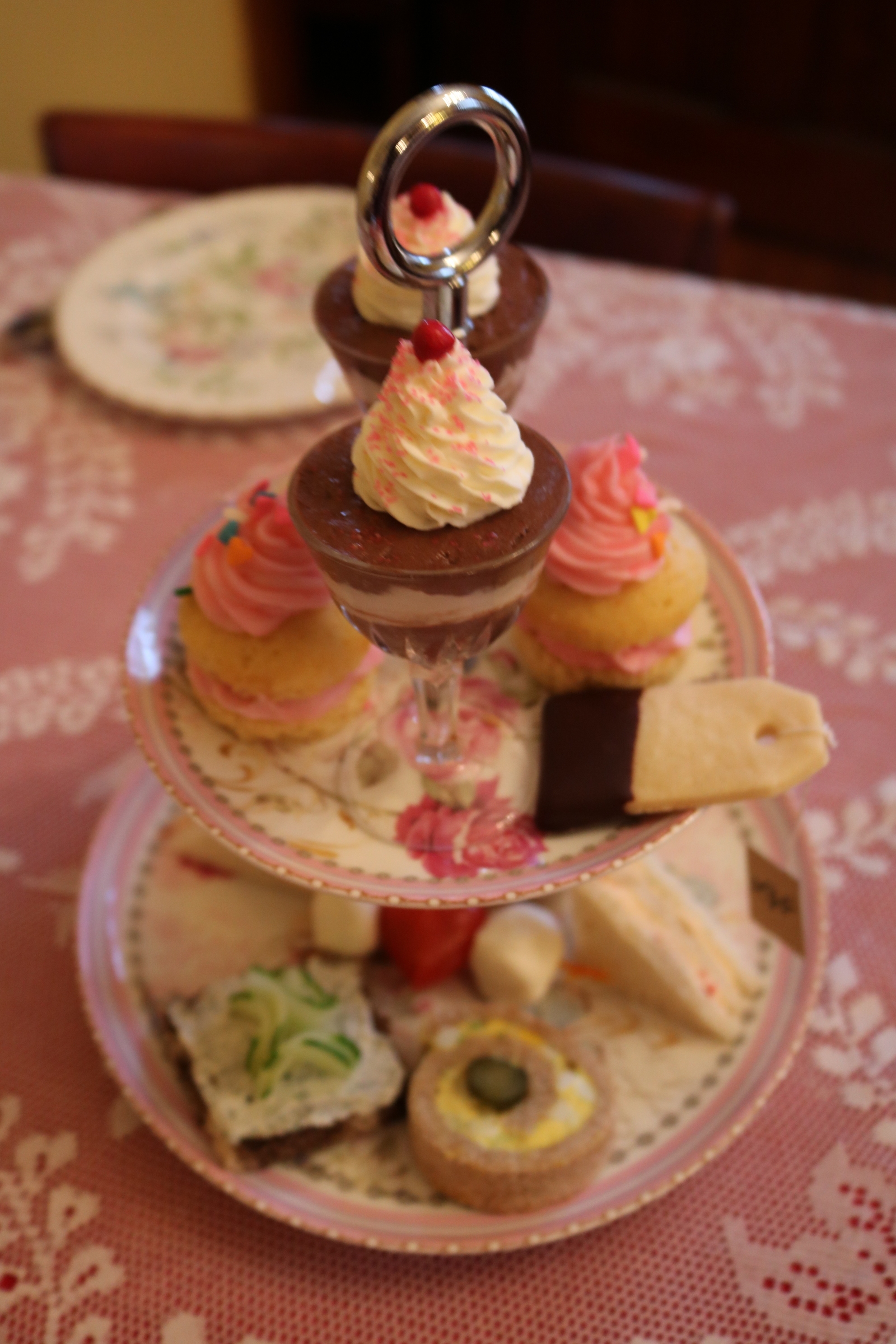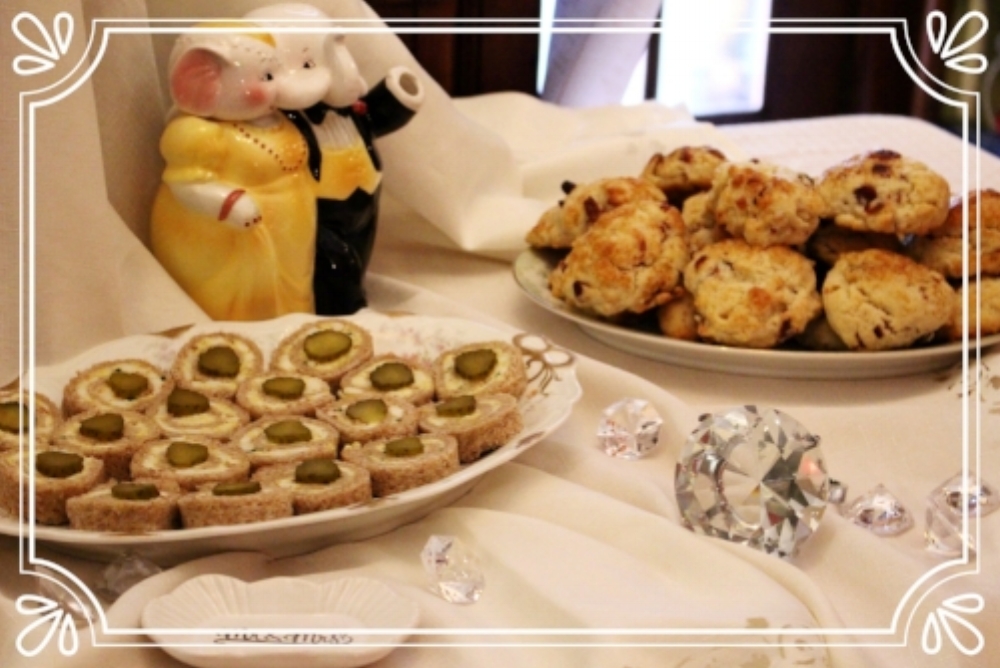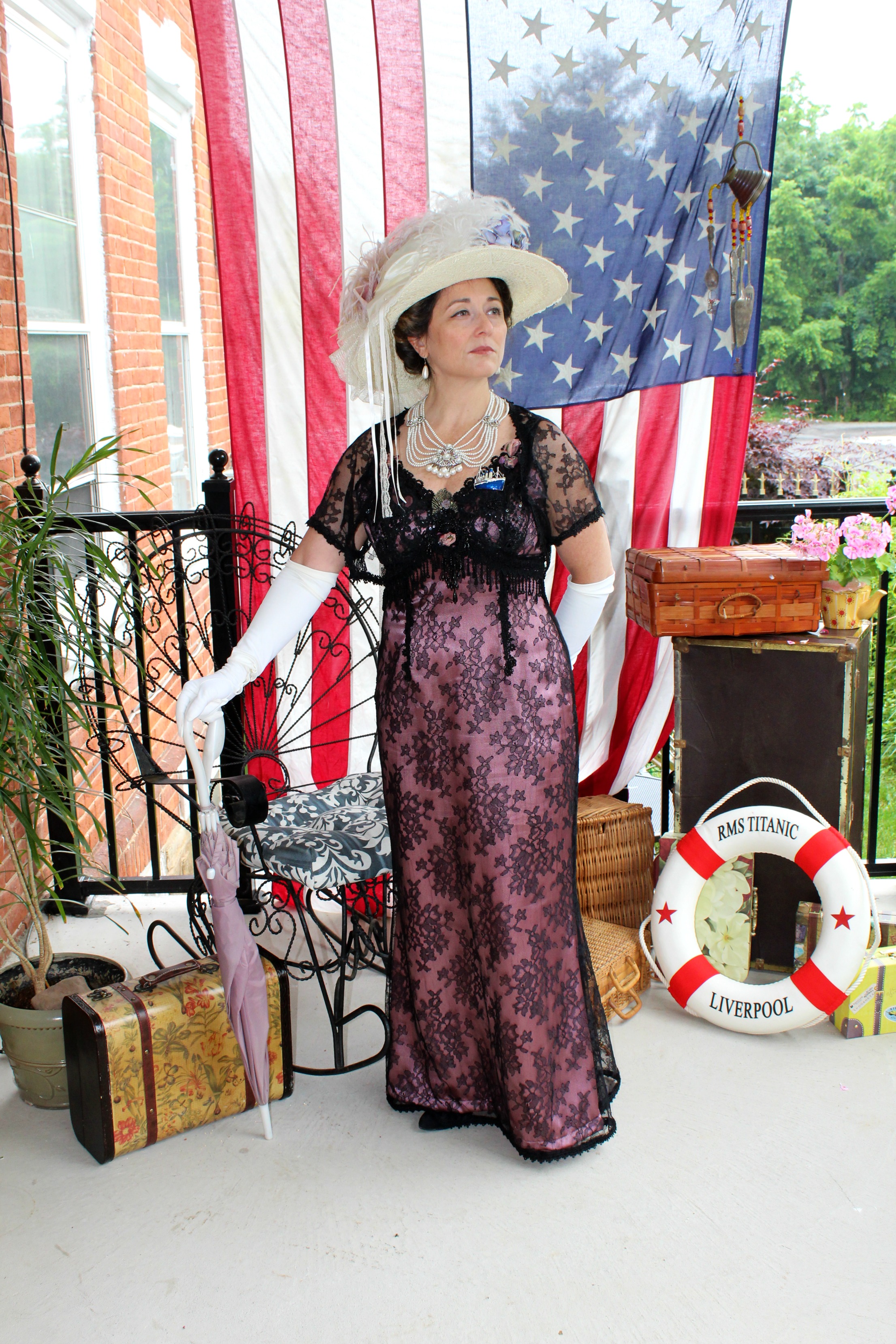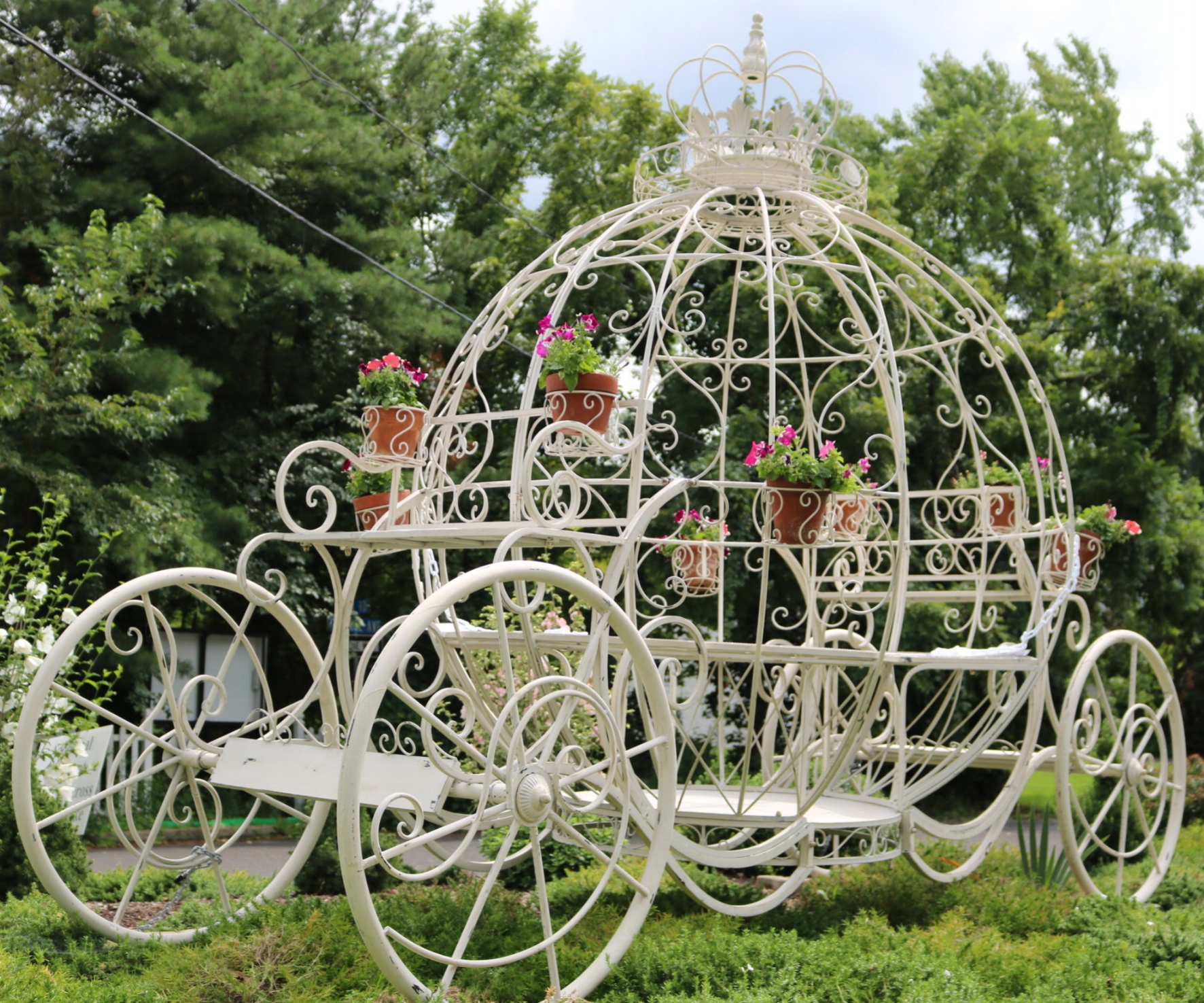 Meg Miley Shaffer of Upper Gwynedd Opens The Village Teahouse
Catch a glimpse behind the vision and making of the Village Teahouse in our featured article by the North Penn Reporter! Read here.
Happenings
Legend of Sleepy Hallow - SOLD OUT!
dickens Christmas Tea and sweets
November 23, 4:30 and 7:00
November 24, 1:00 and 3:30
Call for more information and to book your seat for this fast selling holiday event!
Calling all hometown heroes!
Join us now through November 16 and visit our brand new Theme Room dedicated to all Hometown Heroes.

If you are a Hometown Hero and visit us during this time, you can receive 50% off your individual meal (with your badge or ID)as a thank you for your service.

*Huge thank you to all who have offered their uniforms, memorabilia, and other artifacts on loan for this room.
The Teahouse Chatter Book Club
The Village Teahouse has its very own book club! Each month features a new book chosen by our own members. We meet every third Thursday of the month st 9:30 to share our thoughts on the latest book. . Call to let us know you will be attending each month.
Everyday Woman's Bible Study
Join us on the first and third Wednesday of the month at 9:30 for a look into how the Bible can impact our lives as women. Beginners are welcome. As with our book club, there is no cost to attend. You may purchase tea or something to eat if you so choose.
Stay tuned for more events upcoming:
Scotland and Ireland Teahouse Trip!
Host your beautiful event with us!
We host wedding showers, baby showers, birthday and anniversary parties, book clubs, Red Hatters, bible study group meetings, and cotillions just to name a few.
Want to host an event here?
Call for details!
Our private events may be held after 2:30 on most Saturdays or on our closed days (Sundays, Mondays, or Tuesdays) for a separate opening fee of $100. We do require $100 deposit to save the date for you. Our dates do fill quite quickly!
The Village Teahouse features two private rooms (our Victorian room and our Theme room), which may be made private for up to 40 guests.
Call us at 215-699-1800 to discuss how we can make your event unforgettable!
Youngster Party Rules - 13 years and older
Must book at least 2 weeks in advance with $100 deposit to book the date
Youngster room rental: $150 per 2 hours, plus food
*Party must be paid in full (including gratuity and tax) at least 3 days prior to date
At least 1 paying adult to accompany 3 paying youngster
Adult prices start at $13.00 ---- Youngster prices start at $10.00 per child
Children MUST be able to sit for at least one hour and be well behaved. We ask that all of our guests are courteous to the guests around them.
**Parties for children under 13 can only be accommodated as family parties with at least one paying parent to one child.
*Please keep in mind, The Village Teahouse is not intended for small children. Our decorations, dishes, and tableware are all breakable. We love youngsters who visit us, especially those who are well-mannered. Party host is responsible for any damage to breakables during any scheduled party.
Contact Us
Phone Number: (215) 699-1800
Email: kelly@thevillageteahouse.com (emails will be returned within 2-3 business days)
*Reservations can be taken by phone only.
Facebook: The Village Teahouse
We look forward to your visit!
Enter as our guest, leave as our friend
"This is the best teahouse I've been to in America AND England, and I've been to a few. Everything was simply wonderful".
~Says Ellen from Great Britain
"Wonderful place! We can really see all the love that went into making it what it is".
~Says Sue from Warrington
"It was such an enjoyable lunch from the moment we stepped in the door. Friendly staff, lovely atmosphere and delicious food".
~Says Maria from Upper Gwynedd
"The word on the streets is that it is 'magical'. Lovely, thanks for opening such a great place for us to come".
~Says Marissa from Philadelphia